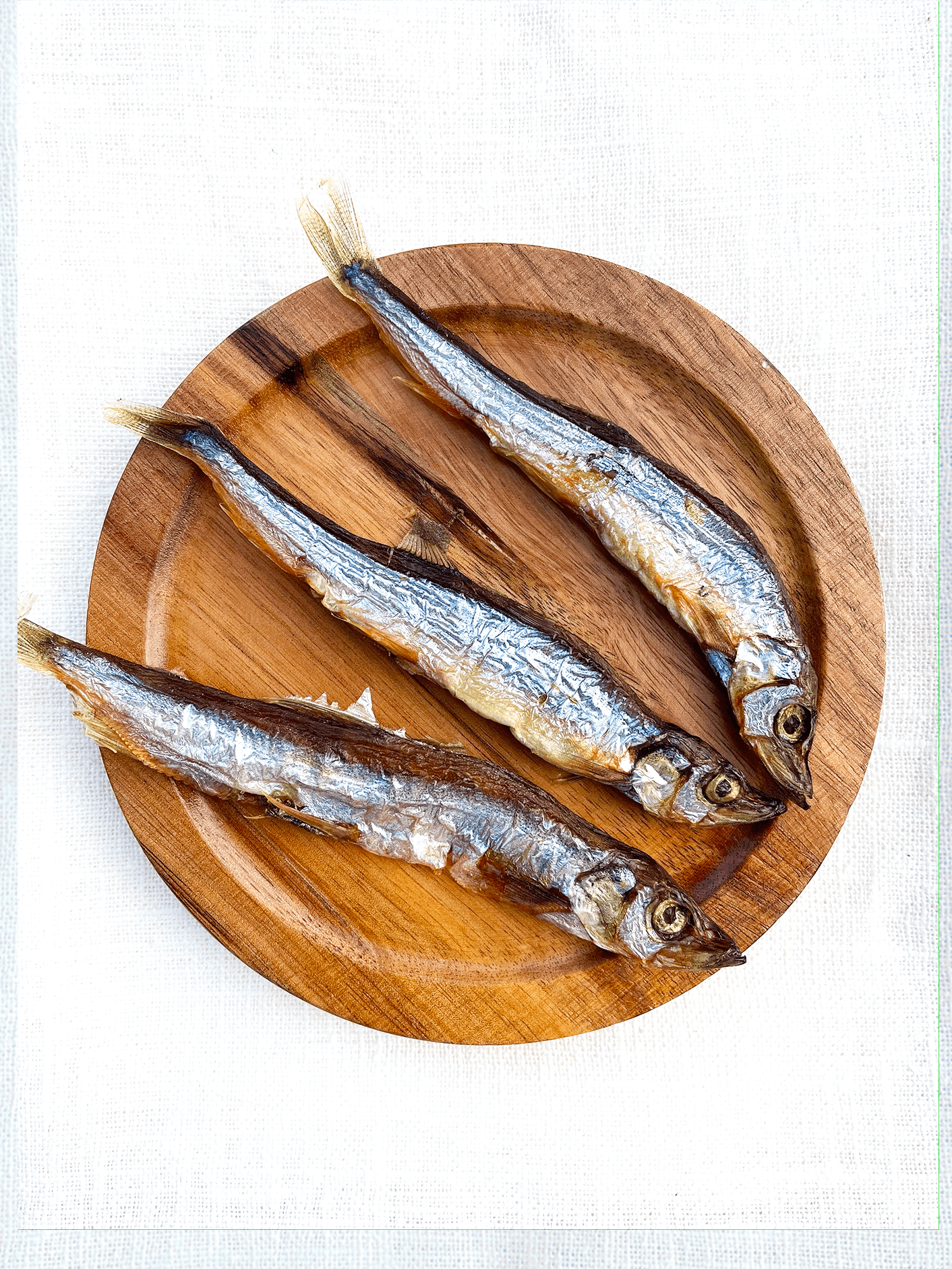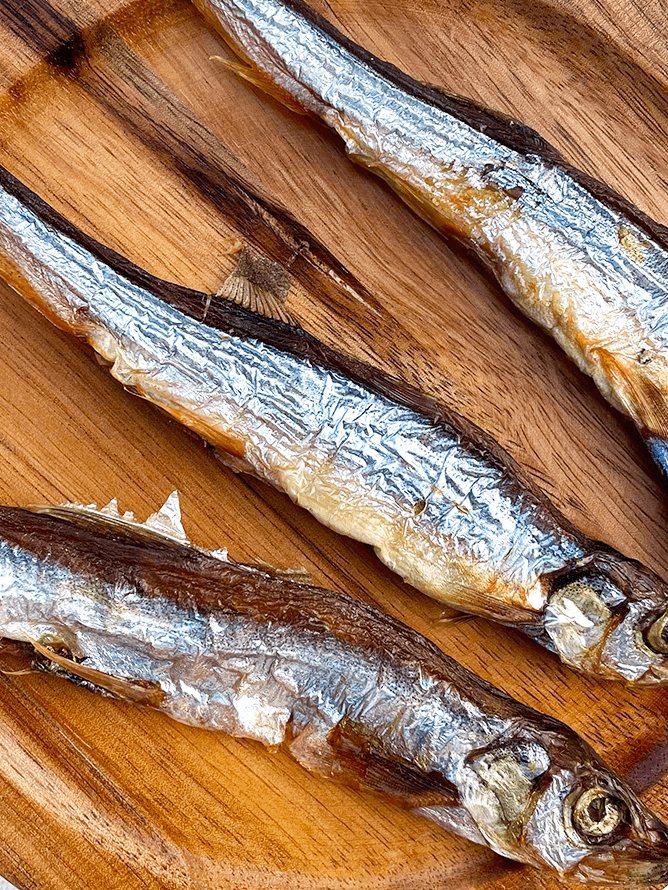 Capelin Wild Caught Dehydrated Treats are single ingredient, so every bag has 100% wild caught capelin. Dehydrated capelin is species-appropriate and nutritious. Our packaging is 100% compostable too: good for our dogs, good for the planet.
Click the + HEALTH BENEFITS tab below to learn more!
We know eco-friendly packaging is important to you, that's why this chew comes wrapped in compostable wax paper. Our mailers & boxes are made from 100% recycled materials too: good for our dogs, good for the planet.
Ingredients: 100% Wild Caught Capelin
• No feed-grade ingredients
• Species Appropriate
• Hand made in the USA
• Small batch
• Non-GMO
• No preservatives, chemicals, or additives
• Ethically sourced
• Grain, gluten, byproduct-free
• Hormone & antibiotic-free
• Taurine: An essential nutrient for reproductive health and immune function. Supports heart health by boosting cardiac function and reducing stress in arteries. Improves quality of vision by strengthening retinal cells.
• Omega-3 Fatty Acids: Promotes skin and coat health by reducing itchy & flaky skin. Supports heart, kidney, and immune function. May relieve allergies and alleviate joint pain.
• Protein: Essential for the production of hormones, antibodies, and enzymes, as well as immune function. Aids with the formation and repair of cells, muscles, and other tissues. Stimulates energy production.
• Fiber: Regulates bowel movements and supports digestion. Promotes gut health by balancing intestinal pH and inhibiting the growth of bad bacteria.
Feed as a high reward treat
Use as a meal topper
Feed in moderation
Store in a cool, dark, dry place for 30 days (unopened). Once opened, keep in fridge or freeze for up to 6 months.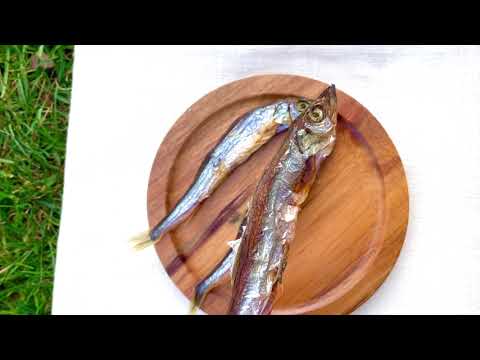 CUSTOMER REVIEWS
★★★★★
 WOW
Kayli on April 25, 2022
I am amazed! We got the package and Gypsy immediately knew it was something for her. She helped me open the package, sat intently waiting for what she knew was an awesome treat! She went to town on the rabbit hide immediately and basically swallowed the capelin in one bite! Will definitely be ordering more!!