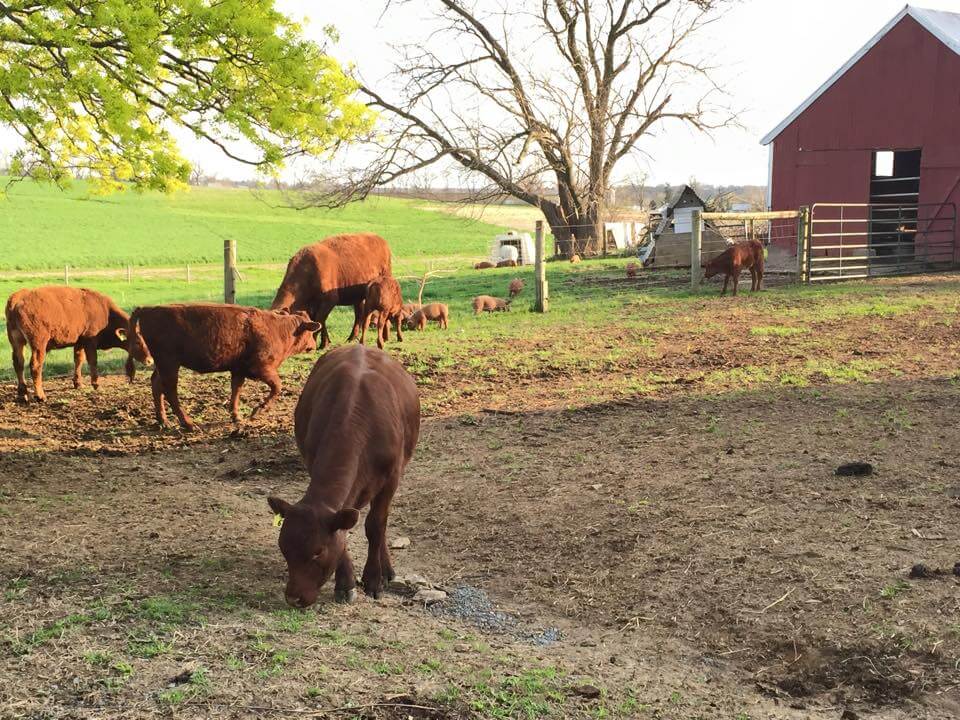 Meadow Run Farm is a pasture-based family farm with a simple mission to produce nutrient-dense foods in a way that heals and nourishes the land and those who eat of its bounty!
With two locations in New Ringgold and Lititz, Pennsylvania, Meadow Run Farm ethically and organically raises their beef, chicken, pork, turkey, and lamb.
Feather Brook Farm was established by Leroy and Mary King in 2016, a partner of Hidden Camp Farm. 
Feather Brook Farm sits on 80 acres of woods and pasture near Fort Plain, New York. The name of the farm draws inspiration from a brook that runs within the property and the notion that it is a home to many varieties of "feathered friends". Leroy, Mary, and their four children have raised chickens, turkeys, ducks, and geese on the pastures and ponds of Feather Brook Farm.